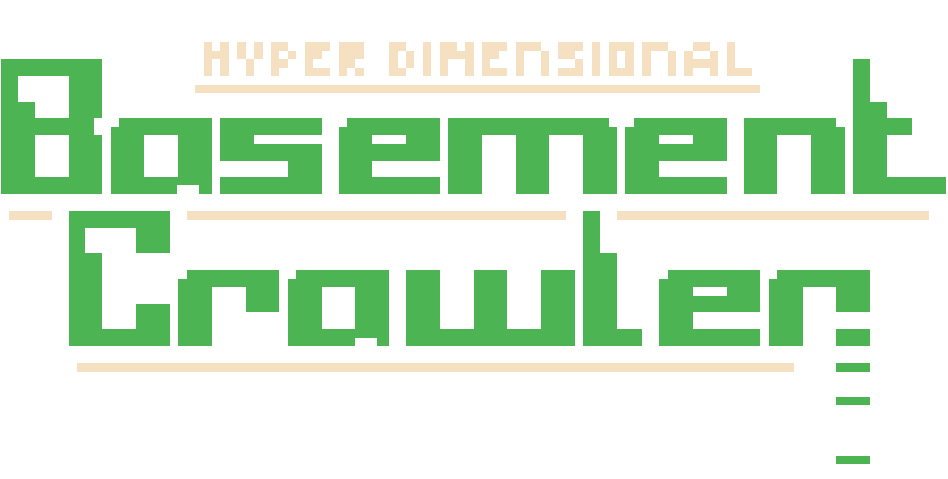 Hyper Dimensional Basement Crawler

Since the events of Familiar Travels things have been relatively calm in Vanaheim, all of that was about to change, but not quite yet.

Enjoy the demo and proof of concept for Hyperdimensional Basement Crawler as we join protagonist Finley as they explore Po's Emporium, explore the store and help us test out new game mechanics on the day before everything goes to shit.

Be sure to join our Discord server for feedback, theory crafting, and to take part in our community while we work on developing this game further.
[ JOIN THE DISCORD ]



LATEST CHANGELOG

With this build we're addressing some of the issues we have ran into with the combat as well as flesh out the introduction sequence of the game further.

Out of any of the builds, this is one where the feedback is most important. We're at a turning point with the combat of the game being more of a melee/range hybrid roguelike and a twin stick shooter style, we are looking for feedback on how the combat feels in this build as well as the gameplay feel in general, we appreciate the feedback everyone gives as it helps us build an awesome game together.

The community for FT has always been a big motivation and working together on stuff like this is a focal point for what makes our games so good, so please take the time, check it out, and provide your feedback!
Download
Click download now to get access to the following files:
HDBC_Build_03292022.zip
54 MB